Bhanganga
Being the last day of some festival, our driver was reluctant to bring us to the usual tourist spot temples as it was crowded and the roads were jammed. Instead, he brought us to Bhanganga, where the recently passed on were incinerated and prayed for 100 days. He told us a downright sick story; in the olden days, the Indians used to place corpses near a well, spread ghee on it, let the vultures get 'em and then collect the bones. But due to some erm, 'unusual attention' some locals paid to female bodies, they decided to burn them after all.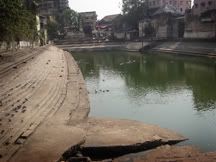 This is the pond where they pray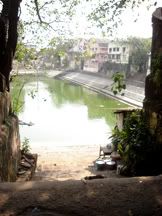 Nice and shady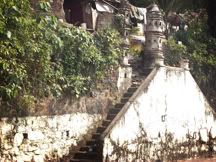 Steps leading to the pond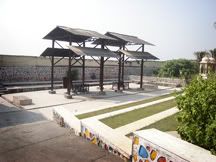 The bodies are placed on top the metal rack, covered with wood so you don't see the body at all except when it sits up during the burning, you gotta use a stick and beat it down. Eeee seram.